This is a piece of old news.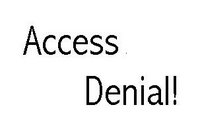 lostin page and site are not of any particular threat to any human, so it is highly unlikely that any NGO, GO, PO or home user would block you from coming here.
But just incase they do, have you heard of the
Google free proxy news?
Just type this - http://www.google.com/translate?langpair=enen&u= (Url of the block site)
into your browser, and it work like an international invisible passport, you will be able to go any site you want, including the one your Mum don't want you to see.
Use at your own risk
hor!
your IP is still track-a-ble.