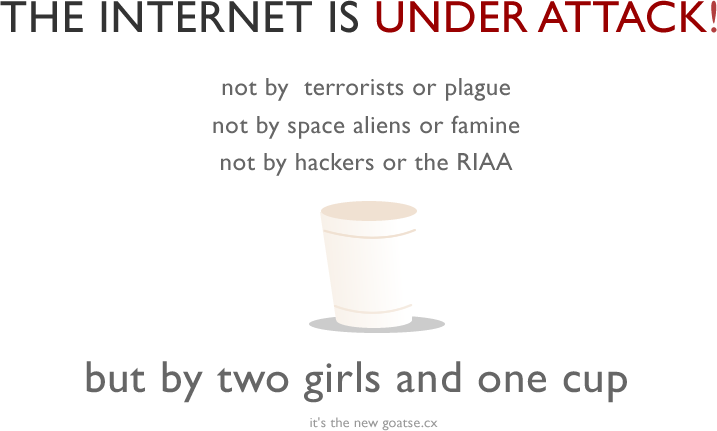 Mathhew Inman
, designer, Web entrepreneur, recently made this site. Poking fun, reflecting rise and fall of many Internet phenomena with comical style design. Twitter, Myspace, Facebook and many other became his object of humor. Take a look, sure to bring smile on you.
(
Link
) to
State of the Web – Summer 2008
Oh no, Twitter went down again! And oh, PLEASE don't Google 2 girls and 1 cup.
NSFW!