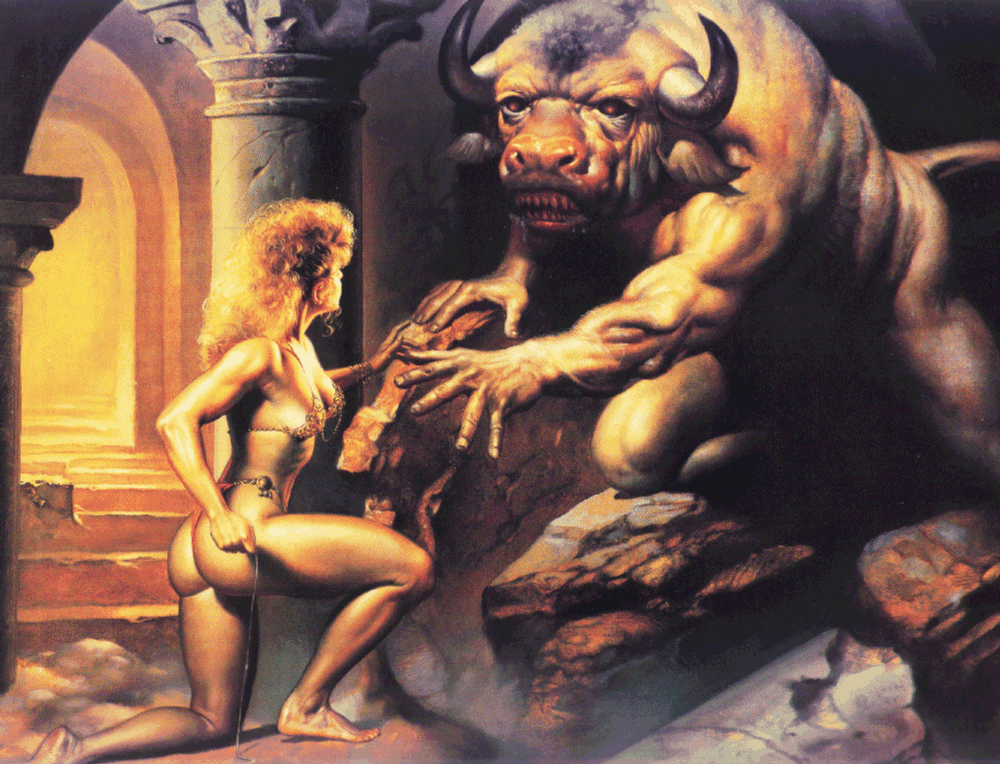 Excerpt for "
Rain falls on everyone
",
"Researchers from Newcastle University and Kings College, London, have asked the Human Fertilization and Embryology Authority for a three-year license."
It will result in a 99.9% human cell; the outer layer of the cell would be a bovine element. Many scientists argued this as an act against Humanity. (
Link
)
What is the next logical step? To create Minotaur, off course.
News source of Human cow embryos: (
Link
)